Online Montessori Teacher Training
Teaching Children How To Read & Write Part 1
Teaching Children How To Read & Write Part 2
Teaching Children Mathematics
Coming Soon.
Teaching Children Sensorial Foundations
Coming Soon.
Teaching Children Practical Life Skills
Coming Soon.
Teaching Children Music
Coming Soon.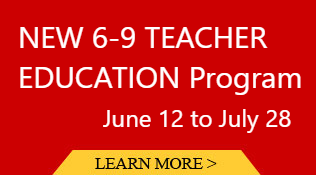 Who is PAMS?
We are a society of teachers, schools, families and individuals; advocates that pursue the improvement of education of children across frontiers by promoting a research based Montessori System of Education, training and certifying teachers and schools, establishing teacher training centers and creating awareness among families. LEARN MORE
Montessori Classroom
Watch an introduction to the Montessori Classroom and learn why it is so effective in preparing children.
PAMS Founders
The Pan American Montessori Society (PAMS) was chartered in 1973 by Feland L. Meadows, Ph.D., a Montessori Instructor and Elisabeth Caspari, Ed.D. a Montessori Teacher Educator to provide teacher education and other support services in accordance with Dr. Caspari's personal study and learning experiences with Dr. Maria Montessori during four years in India.
Learn more